Heirloom and Cherry Tomato Cocktail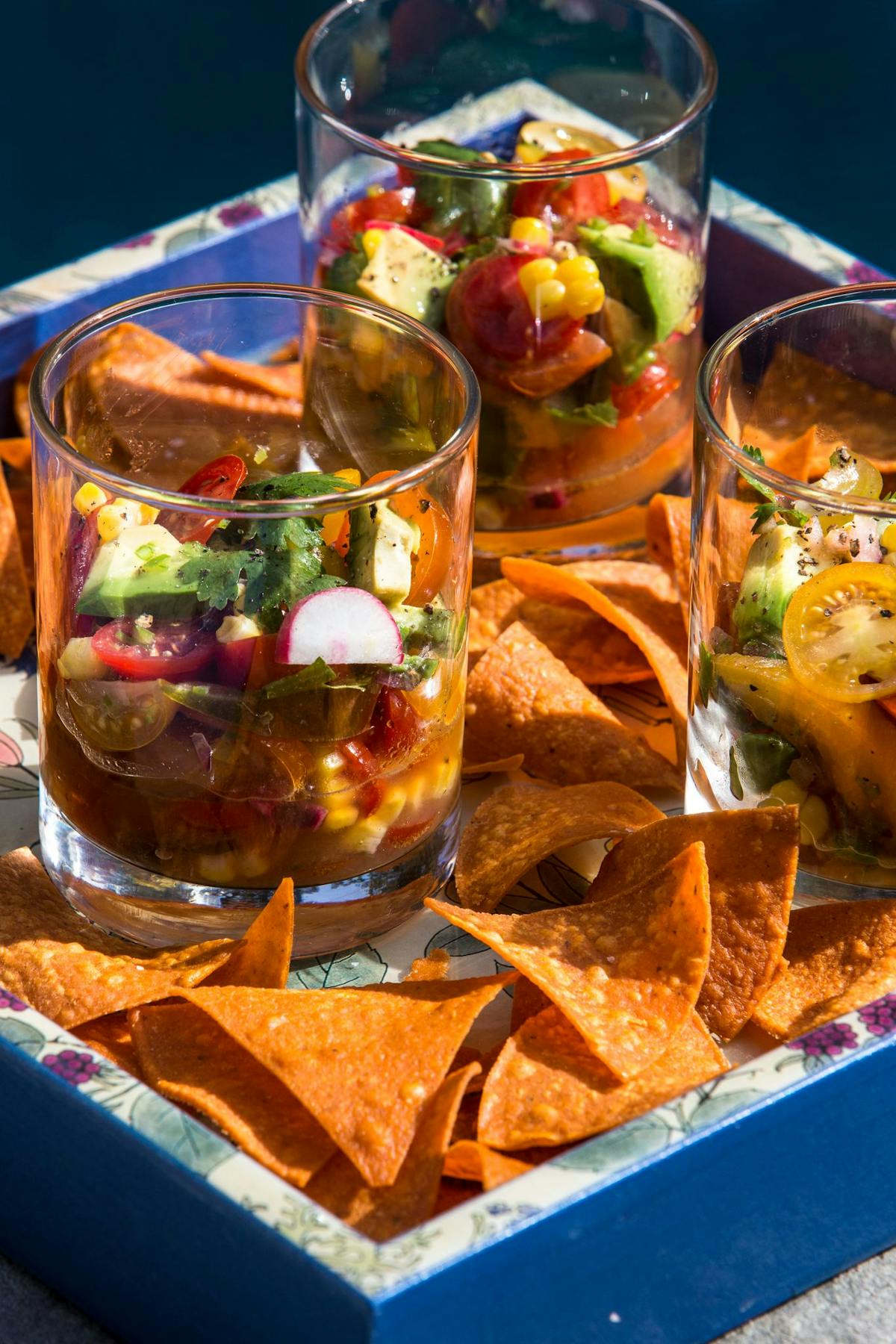 This dish was inspired by the ceviche menu we serve at Hugo's. In Mexico, vegetable ceviches, or cocktails, are very popular. This recipe seemed like a perfect choice for our Tomato Seasonal Menu. Celebrate the peak of tomato season by using tomatoes of different shapes and colors to make this cocktail interesting.
Serves 8
½ cup fresh lime juice
1 cup whole cherry tomatoes
¼ cup whole cherry tomatoes, thinly sliced
2 ½ lbs ripe heirloom tomatoes of choice, cored, and diced
½ cup roasted corn kernels
1 cup finely chopped red onion
1 serrano pepper, minced
2 radishes, thinly sliced
1 ½ cups chopped cilantro
½ tsp Valentina sauce
1 tsp coarse kosher salt
½ small avocado, diced
Mix lime juice with whole cherry tomatoes in a large bowl. Using a potato masher, mash them to extract as much of the tomato juices as possible. Add sliced cherry tomatoes, heirloom tomatoes, roasted corn kernels, onion, pepper, radishes, cilantro, Valentina and salt. Toss to combine. Add avocado and gently fold into tomato mixture. Refrigerate until ready to serve.
Serve on a large platter or in individual cocktail glasses. Accompany with tortilla chips.
NOTE: VALENTINA SAUCE
Valentina is a vinegar-based spicy Mexican chili sauce that can be purchased in Mexican grocery stores or in the Hispanic/ethnic foods aisle in major supermarkets.