Ostiones Asados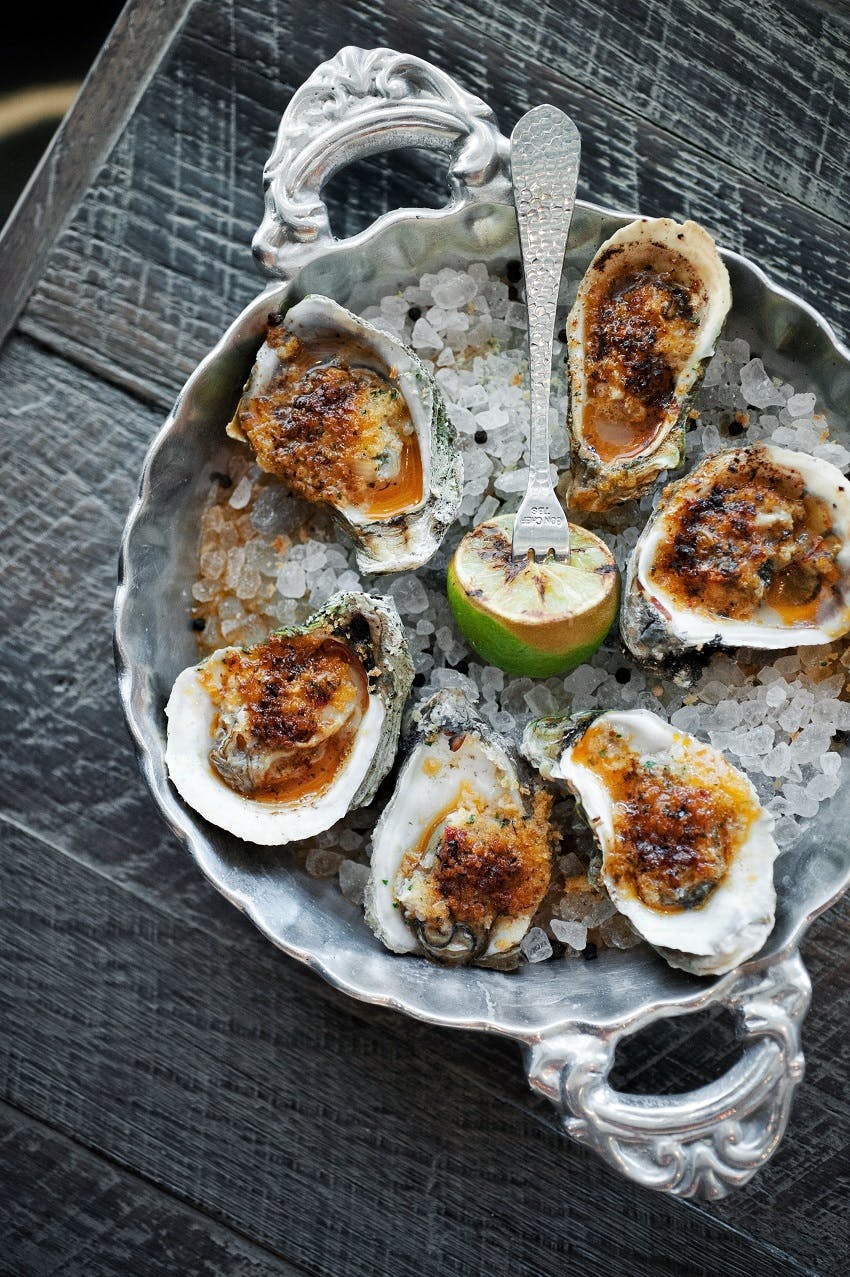 Wood-roasted Gulf Oysters with Chipotle Butter
24 oysters
1 cup chipotle compound butter (recipe follows)
6 tsp panko breadcrumbs
6 tsp grated Parmesan
Chipotle Compound Butter
Makes 1 cup
3/4 cup unsalted butter, softened
2 Tbsp. minced white onion
1Tbsp. chipotle peppers, deveined, seeded and minced
1/4 Tbsp. fresh thyme leaves, minced
1/4 Tbsp. fresh oregano leaves, minced
4 Tbsp. grated Parmesan cheese
1/4 tsp. paprika
1/2 Tbsp. kosher salt
Combine all ingredients in a bowl and mix until well incorporated. Transfer to a container and keep cool until ready to use.
Preheat oven to 500 F. Scrub oysters under cold running water. Using a strong bladed knife insert the knife into the hinges of the shell. Twisting the blade slightly, move the blade along the upper side of the shell to free the muscle from the shell. Remove and discard the upper shell. Transfer the oysters on the half shell to a platter lined with rock salt.
Top each oyster with 2 teaspoons of chipotle butter, 1/4 teaspoon of grated Parmesan and 1/4 teaspoon of panko breadcrumbs. Place in the oven and bake for 8 to 10 minutes, until panko is golden brown.